József Bozsik
Midfielder Legend, the Conductor Par Excellence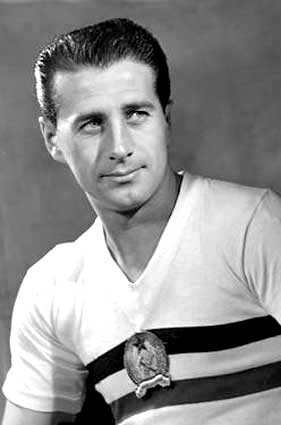 The legendary József Bozsik - Hungary's all-time international player of the 20th Century with 101 appearances, the greatest center-half in the world who was the metronome from 1947 to 1962.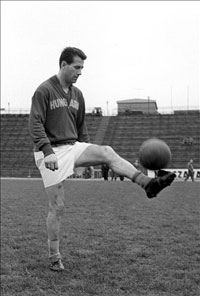 Through a longtime great player of impactful tenure, the team achieved a state of great flow as plumb in the middle of the field there was a player who put attack and defense into communicable order for a workable unity and whose potent reputation traveled wide. He was the confident player of vision, József Bozsik, in the principal supporting business from center strewing the paths forward his passes so inviting commanding time and space that delivered the overriding grand haul of goals.
Of all the prominent players between 1947 and 1962, the great wing-half József Bozsik was driven by the most sophisticated awareness that contrived the balance which had produced the incomparable Puskás and Kocsis scoring touch. József Bozsik's prime and lasting aim was always being the mediating intercessor and magnificent technician in the inner workings of the Hungarian team who liked both to defend and attack, who upon occasion threw himself into scoring situations with feeling to bring about goals from deep. His eyes attuned to nuance as the innate navigator who crafted matches' thorough answers, József Bozsik's thoughtful and technical ball placement was unimpeachable from his earliest youth days when he played alongside Puskás at Kispest since 1943 and in the team Bozsik is the center through which unnumbered lines of connection pass.
From the tender age of five or six from the days when they were literal next door neighbors in an apartment flat (Puskás' family lived at 57 /A Columbus Street) that overlooked the local football park for Kispest, Puskás and József Bozsik — the middle son of five boys — had been inseparable best friends as the game's allure spoke over their lives and early on developed a signaling system of wall knocks to indicate 'How about a soccer game?' Brought up with the roar of the Kispest crowd in their ears, both had risen through the youth, junior and senior levels at the local football club, Kispest, almost simultaneously and graduated to the varsity national team just a year and a half apart in 1945 and 1947 respectively. With Puskás at Kispest-Honvéd (The Army sponsored 'Homeland Defenders'), there he joins men on a star-spangled team with Sándor Kocsis, keeper Grosics, defender Gyula Lóránt and the wingers László Budai and Czibor already involved and showed players manifesting greatness and speeded their stride to set up Honvéd as the world's best club side and on another level make Hungary the rainmaking footballing Avalon of a good part of the 1950s.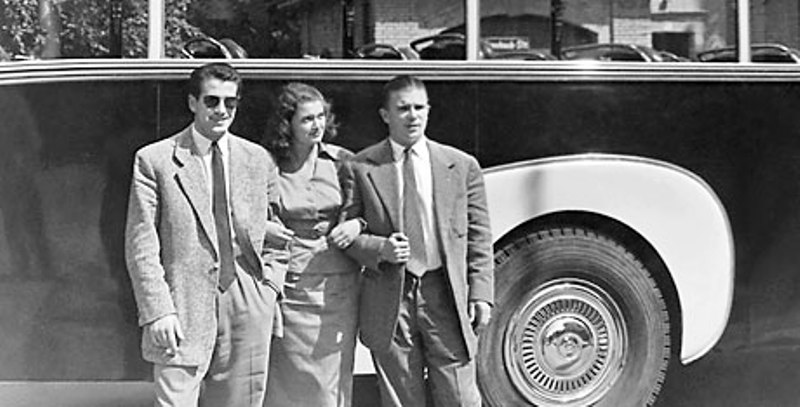 Two football heroes and best friends, Bozsik and Puskás accompany Ms. Bozsik during a much-awaited tour of Brazil in 1957.
Bozsik's soulful studied play and often loud intensity was known more for a focused glowering intelligent playmaking than scoring goals that telepathically came into Puskás' game with an emphatic closeness since their first youth games almost twenty years before amid more hardscrabble times of the inter-war period. Puskás himself, who had played with and against the very elites of the game, described József Bozsik as "the greatest player I ever saw or knew" and Bozsik later became the most durably featured bona fide ironman and middle choreographer in Hungary's footballing history, going onto to captain Hungary after Puskás' departure up until 1962 with 101 made appearances, the country's most ever of the century.

In helping lead Hungary to three World Cups in 1954, 1958, 1962, József Bozsik coordinated and battens the squad by projecting numberless completions with scrupulous attention to detail and performed an enormous work in helping compose sixty-seven victories in his career. Midfield's compass showing no slackening of vigor, Bozsik sedulously strikes out new paths in explaining matches penetratingly knowing what lies ahead, to either side or just behind. He is the great equalizer of his age and football land supplying what wants supplying and checks what wants checking, he is a seer, he is a joiner, a uniter of here and there, a tenfold renewer, attack and defense corroborate themselves to him. People expect of Bozsik to indicate the path as an edifice in midfield to put a solid address on the match who perceives the beauty of the game well enough. And for fifteen years in his country's service József Bozsik was a veritable anthem.
With perhaps some seeing less than there was to József Bozsik since his playing on a team behind the Iron Curtain and on the cusp of the viability of television as one of the most underrated special players ever at the peak of his virtuous creative powers, the radius of influence of the great József Bozsik was very large on results and retired with lasting elegance as a truly charmed great player whose esteem remains robust.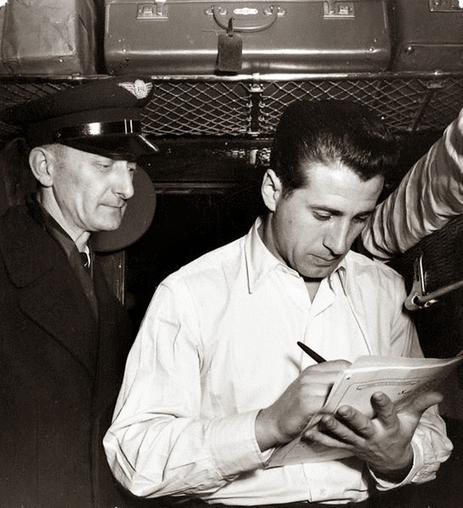 Bozsik signing autographs on the return trip from the 'Match of the Century'.